About Us
For the past 35 years we have built our business specialising in working with customers that trust us to manufacture and install their signs across Europe.
We are trusted to work in flexible and creative ways to provide a reliable and responsive service in the never-ending mission to help our clients stand out.
Our team of 50 people are based at our 30,000ft2 manufacturing facility in Nottingham where our depth of expertise and breadth of industry knowledge allows us to work successfully across retail, hospitality, hotels, shopping malls and much more.
The spirit of our company allows every member of the team to fulfil their potential and derive real satisfaction from what they do and this is reflected in the quality of our manufacturing and our unrivalled levels of service. We are proud of the way we look after customers and long-term relationships are the norm, as evidenced by over 20 years of partnership with Next Plc, Pizza Hut and many more.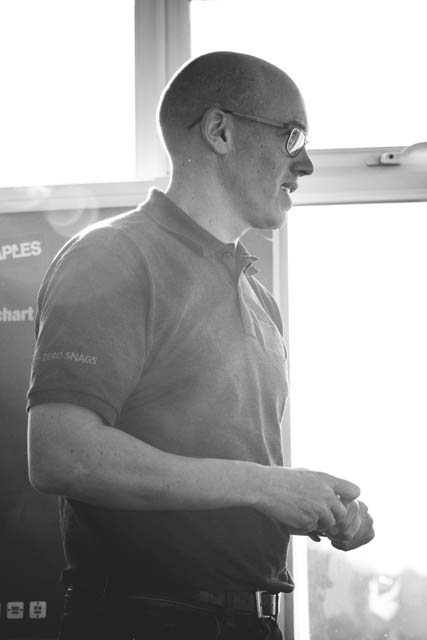 Chris Skelton
CHAIRMAN & FINANCE DIRECTOR
Chris purchased Gee Tee Signs in March 2017 and aims to build upon the established foundations of 30 years of successful service in the sign industry. Chris oversaw the growth of his previous company to revenues of over £100m, employing over 1,000 people across three continents.
When not driving his 3 children to their various sporting interests and supporting from the touchline, Chris fends off middle age by running, cycling and socialising with friends.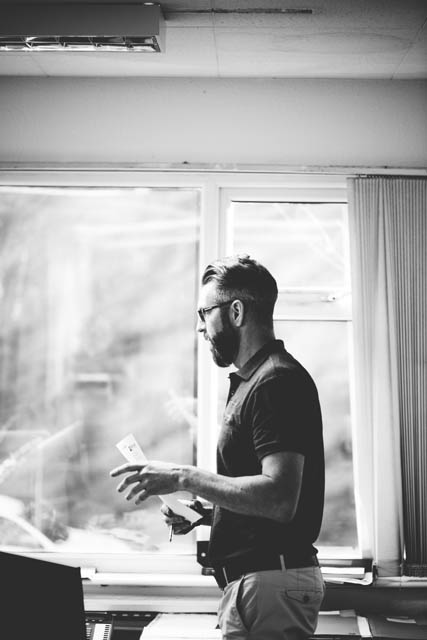 Martin Widdowson
PROJECT DIRECTOR
Martin leads our team who develop client estimates, accurately costing each aspect of any project. He gained a Diploma in Sign works in 1989 and began his career as a Draughtsman, then Senior Contracts Manger before joining Gee Tee in 2007.
At the weekend, Martin breaks all the fashion rules by donning Lycra and taking to the open roads on his bike.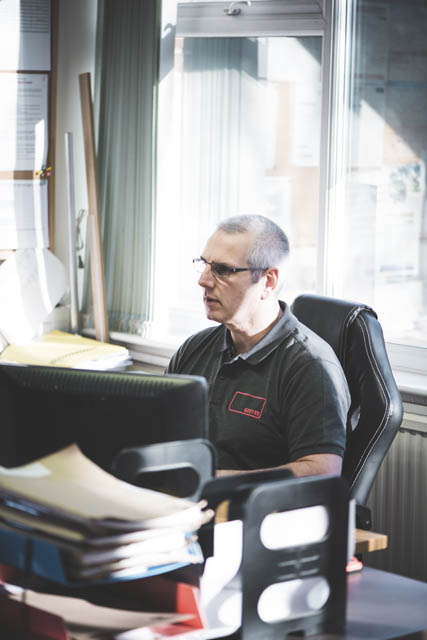 Darren Elliott
PROJECT MANAGER
Darren works with key client accounts providing extensive technical expertise and creative input. He has worked for Gee Tee Signs for 27 years and has gained numerous accredited qualifications from the Site Management Safety Training Scheme, International Powered Access Federation, Prefabricated Access Suppliers' & Manufacturers' Association and Construction Skills Certification Scheme.
In his spare time, Darren enjoys fishing, clay pigeon shooting and caravan holidays with the family.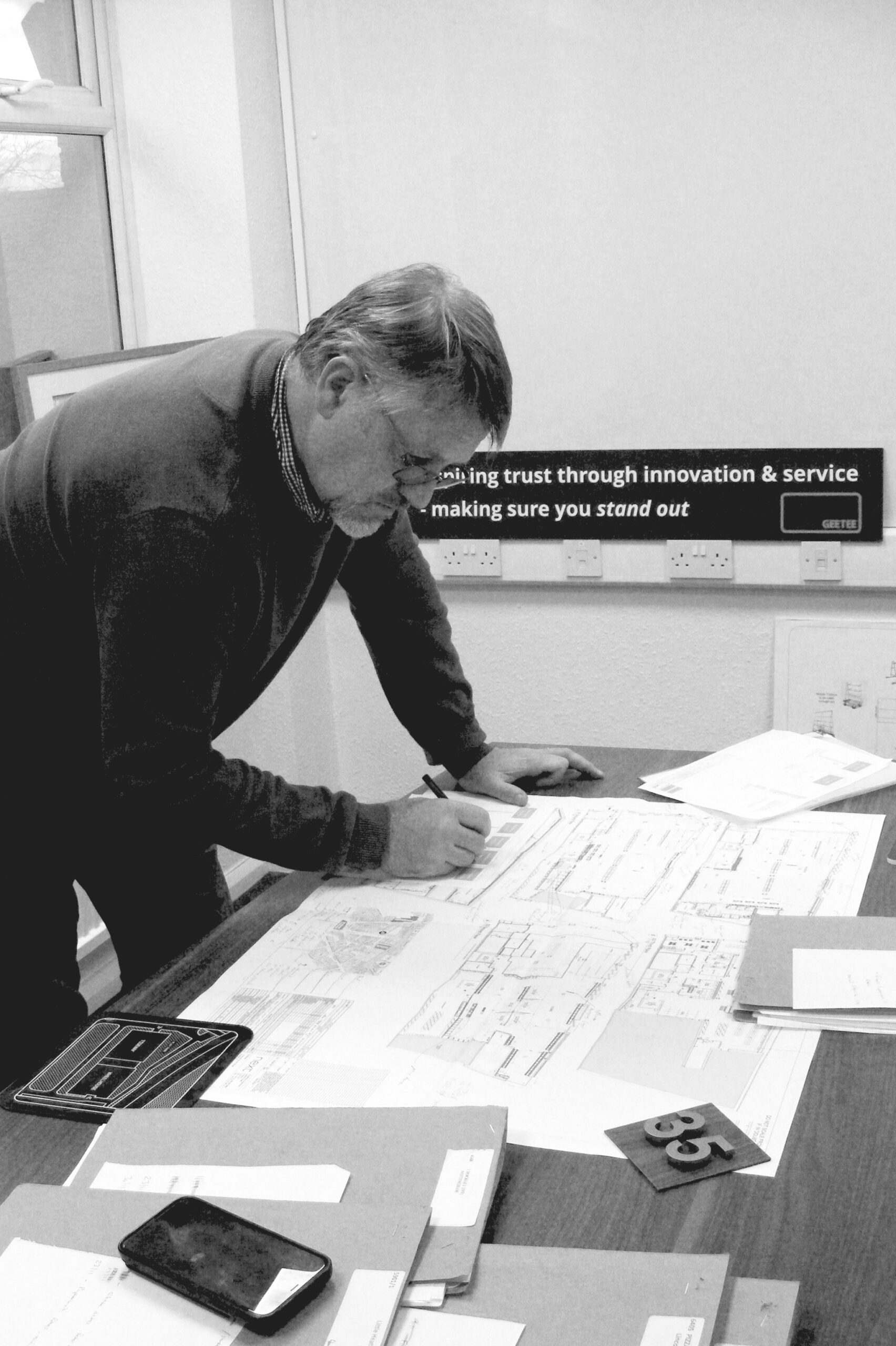 Mark White
..PROJECT MANAGER
Mark has worked in the signage industry since 1987. Starting as an Installation trainee, progressing to Installation Engineer, Surveyor, Installation Supervisor, Installation Manager, Signage Maintenance Company Director before settling at GeeTee in 2018 as a Project Manager.
Mark has a broad and varied knowledge of signage design, manufacture and installation, with an understanding of the importance of clarity and simplicity when collaborating with clients.
In his time outside of work, Mark enjoys walking holidays in the UK, weekend walking with his wife and their dog Betty. He is immensely proud of their 5 children and 10 grandchildren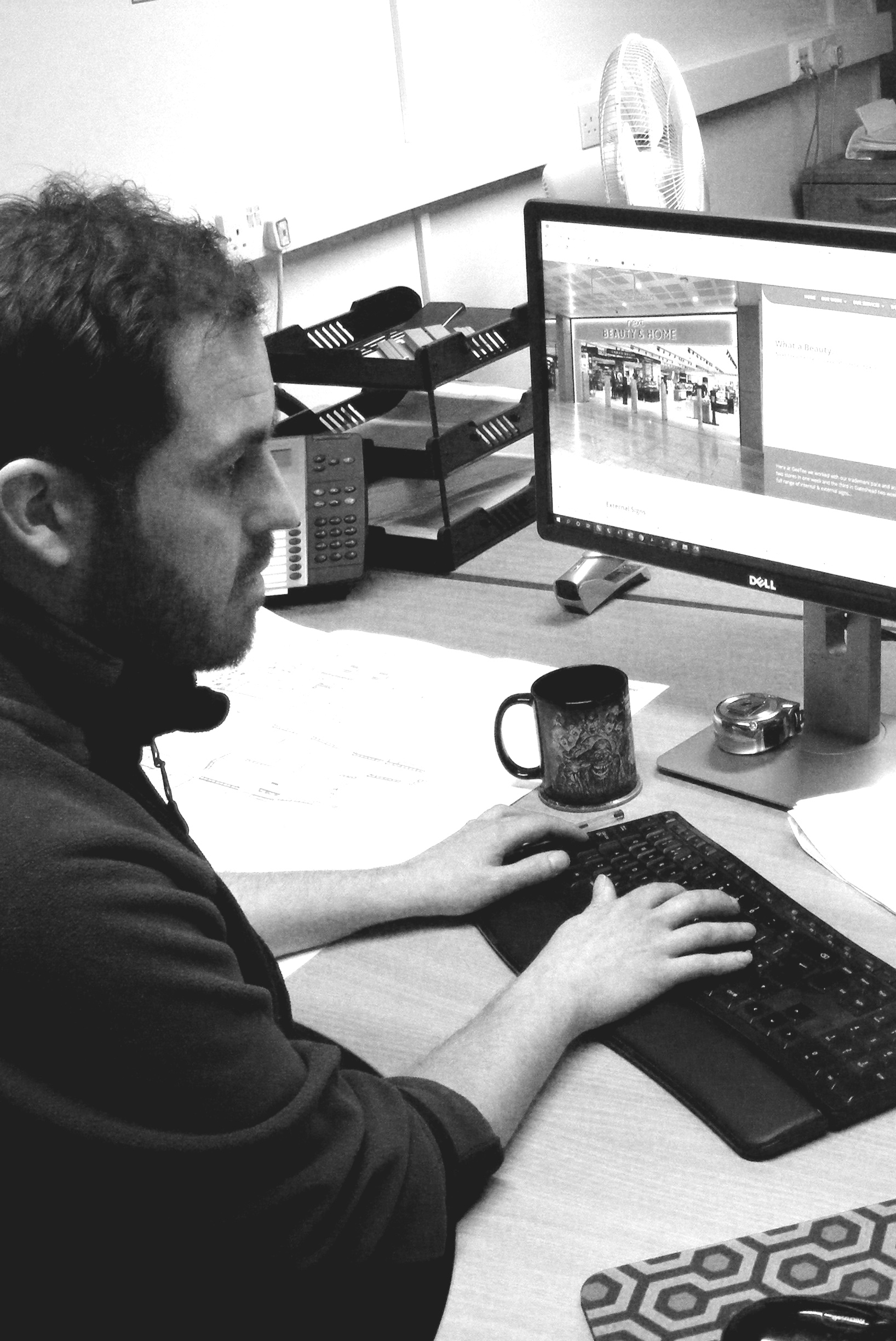 Dan Murfin
CREATIVE & TECHNICAL DESIGN
After 5 years studying Graphic Design, Dan entered the sign industry as a Printer, Pre Press & Decals Production Operative in 2007.  A role as Print & Vinyl Supervisor in 2012 lead to many other roles within the sign industry including Sign Making, Sign Fitting, Surveying, Marketing and Design. Dan joined Geetee in 2018 as CAD draughtsman, using his expertise to create accurate manufacturing drawings, whilst looking after Geetee's marketing content & design.
Dan spends his spare time in his studio, painting portraits and designing album covers. He's also a huge music fan, attending live gigs regularly.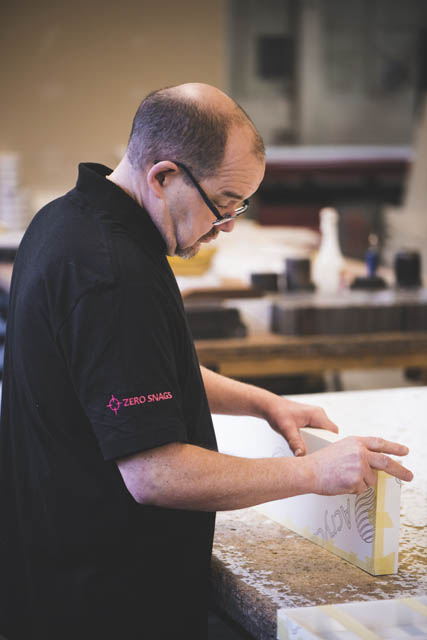 Roger Skeavington
PERSPEX
Roger has a flair and passion for creating acrylic products that wow our customers time and time again. Following a general sign apprenticeship at Gee Tee, he has clocked up over 30 years' experience in the industry.
Identifying himself as a real ale connoisseur, Roger appreciates the finer things in life.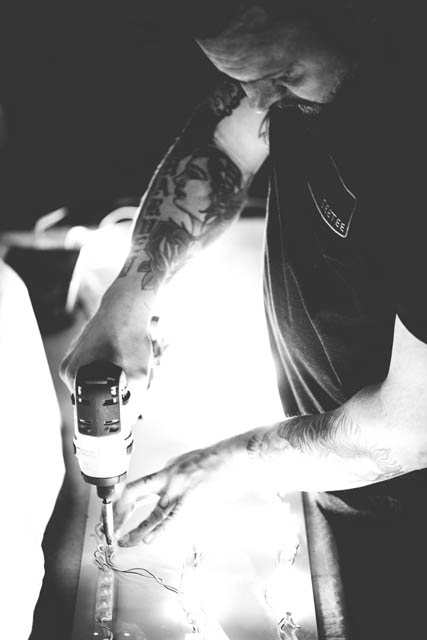 Craig Smith
ASSEMBLY AND METALWORK
Craig is responsible for the assembly and fabrication of structural metalwork using a high attention to detail assembling all types of signs from vinyl application to fascia, light boxes to 3D Lettering.
In his free time, Craig is a Junior Coach at Nottingham Ice Hockey Club and Great Britain Under 11 Full Contact Ball Hockey Coach.
Could This Be You?
Want to join our team?
We're always looking for talented individuals to join our ever-growing team. If you'd like to see your face here click the button below to get in touch with us!