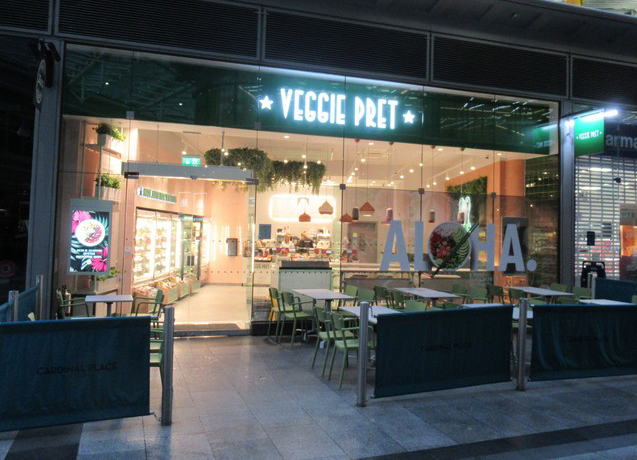 Veggie Pret
We started our relationship with Pret A Manger in 2019, at the beginning of the roll out of 'Veggie Pret', a new project for all vegetarian & vegan sandwich shops.
Signs for this project include –  Face illuminated letters, halo illuminated letters, fascia signs, externally illuminated projection signs, and the 'mushroom bear', an internally illuminated shaped light box, with a translucent printed vinyl to the face.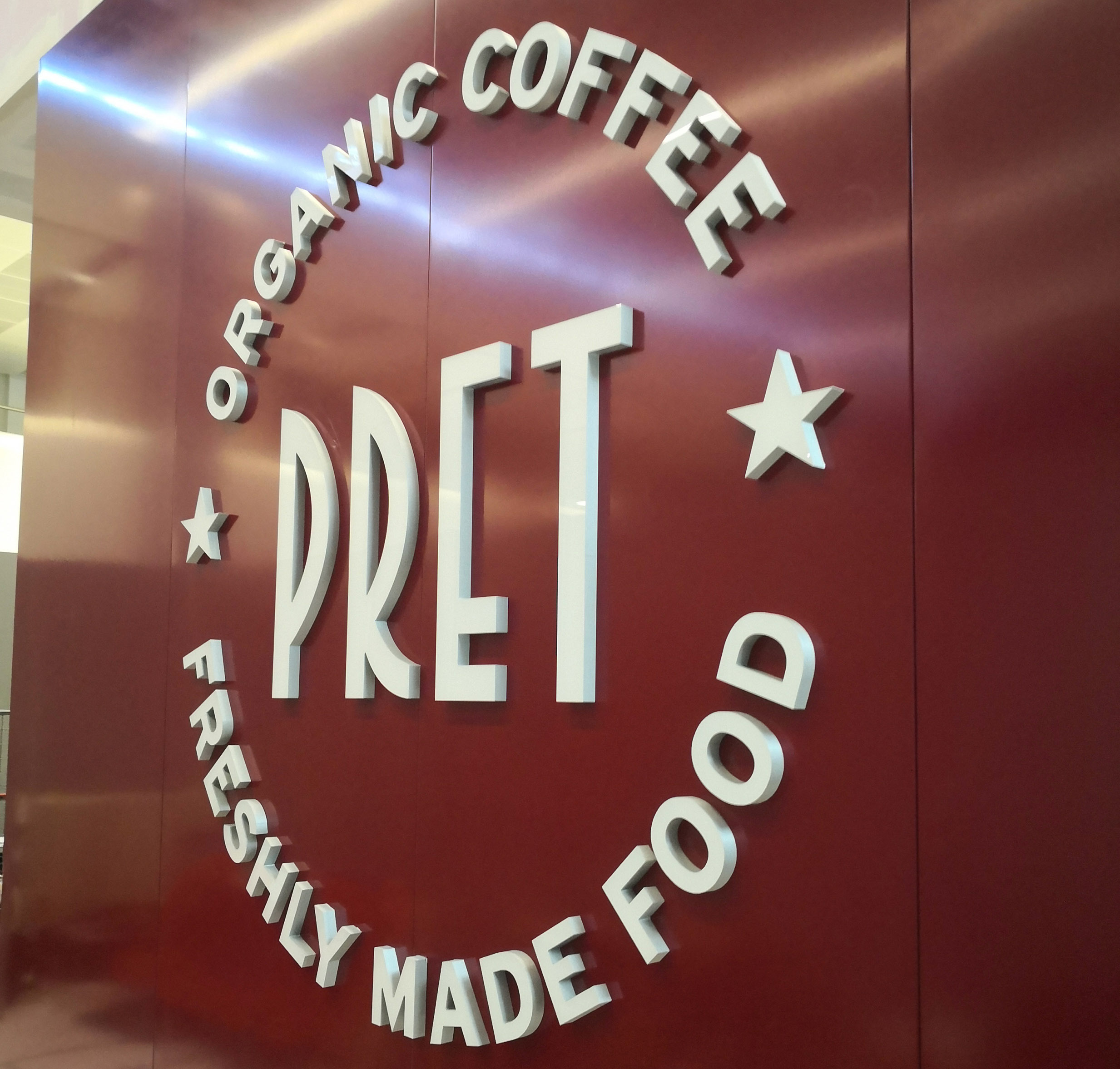 Pret A Manger
 TESCO
Regular Pret A Manger sites followed Veggie Pret in 2020. But these were not without a new venture – Pret A Manger partnered with Tesco to introduce their sandwich shops into Tesco supermarkets. We collaborated with both Tesco and Pret to design, make and install signs to suit the areas.
 MANCHESTER AIRPORT
2021 saw us install signs for Pret inside Manchester Airport.
This involved us working with shopfitters, airport management and airport security to engineer solutions to a series of logistical challenges. Being within an airport, our materials and processes had to follow strict guidelines, whilst the look of the restaurant remaining true to brand guidelines.
Get in touch!
Not sure which design is right for you? Our knowledgeable team is happy to provide assistance; contact us today!