Every school tends to need multiple types and styles of signage. From your entrance sign to directional signs, we can provide you with the best options across your campus, including:
Main school signs
Entrance post signs
Wayfinding signs
Door signs
Aluminium logos
Vinyl wall signs
Not only do signs in schools serve a practical purpose, but they also help make a great first impression – all while being safe, secure and easy to maintain. We can provide a range of school signs all that fit your school's style, needs and budget.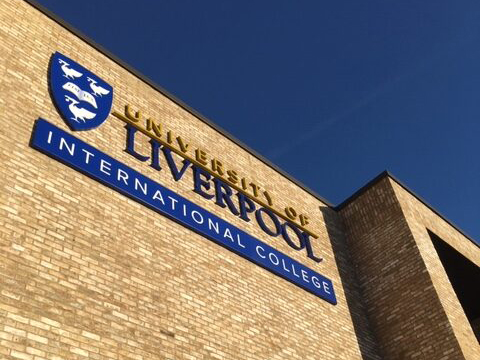 Quality Educational Signage
Schools signs are an important part of making your school a welcoming place and providing inspiration to your pupils. As they are in an educational setting, we understand that they should help to promote learning while also being functional.
Whether it's a welcome sign, health and safety information or a motivational quote, every sign throughout your school has a part to play. This is why we work with you to ensure that every piece of signage is perfect for your school.
From large colleges to small primary schools, we're proud to have worked with some fantastic schools to provide the best educational signage. Our expert team can provide you with great recommendations and will work with your ideas to create a solution that suits you and your budget.
Sadly, our team isn't currently taking on new school projects due to the high demand we're receiving in the retail sector, however, we may be open to working with you dependent on the scope of the project, so please reach out to us if you believe we could work together.